Tablas de Daimiel on 4x4 + Hotel
Schedule: Morning: From 01/06 to 31/09 at 08.30 hrs From 01/10 to 05/31 at 09.30 hrs Evening: From mid-March to June and the month of October, 4 hours before sunset. * It is essential to confirm reservation with the hotel. Excursions may incur in additional expense
Room only or Breakfast included or lunch Menu
Choose dates
Includes
LAS TABLAS DE DAIMIEL (Parque Nacional) Visita guiada combinada en vehículo todo terreno
Actividad Visita en 4x4 a las Tablas de Daimiel
Cómoda visita de tipo mixto, a pie y en vehículo todo terreno climatizado, en la que se conocen las zonas mas interesantes del Parque Nacional de gran valor y de acceso restringido. Tiene una duración total de 4 horas. Está dividida en dos partes, en un primer lugar, realizamos una cómoda visita guiada a pie de 2,5 Km. de recorrido por el interior del humedal (zona de pasarelas). En esta parte se da a conocer su fauna, su flora e historia. Igualmente conoceremos la problemática hídrica del Parque. Posteriormente, a bordo de los vehículos 4x4 nos adentraremos en la zona de protección, donde podremos visitar lugares tan maravillosos como la recuperada zona de "Las Cañas", "Los Cerrillos", "La Quebrada", etc. En este tramo ahondaremos en temas tan interesantes como la caza, el modelo socioeconómico, al tiempo que disfrutamos de las maravillosas postales que nos ofrece el Parque. Al finalizar, regresamos al Centro de Visitantes del Parque Nacional, lugar desde donde partimos. A saber: •Es necesaria reserva previa •La visita incluye también un telescopio terrestre para el grupo y un prismático por pareja. •Es una actividad apta para todos los públicos. Pueden circular carritos de bebé. •En el Centro de Visitantes hay baños y máquina de agua, no hay cafetería. •No están permitidos los animales de compañía.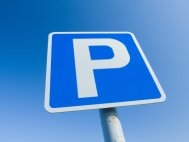 Plazas propìas del hotel (no cubiertas)
Parking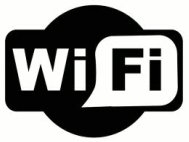 Wifi Gratis
Enjoy our facilites at Intur Alcázar de San Juan
Sauna + Gym + Swimmingpool + Jacuzzi (wellness center)
This hotel built by a famous Spanish architect offers modern interiors, galleries with arcades and high ceilings, such as the one that covers the indoor pool. It also has beautiful gardens, ideal for taking the air. Work out in the gym and relax afterwards in the sauna.
1.

Choose arrival date

Days when the offer applies